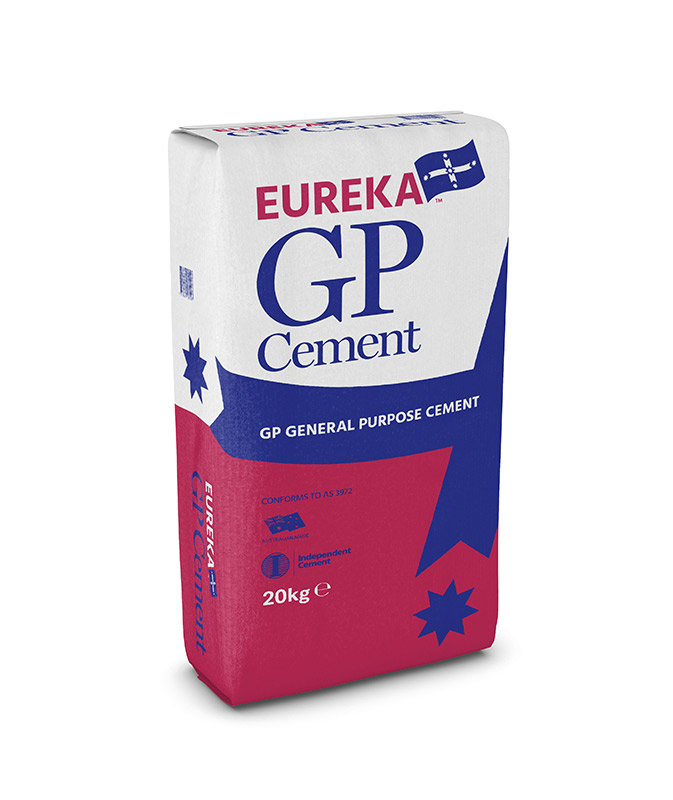 General Purpose Cement
Eureka GP (General Purpose) Cement is a premium quality Australian made cement. Ideal for all kinds of building, construction and cementing project requirements such as fence post footings, re-pointing of brick work, paving, foundations, brickwork mortar and the general repairing of concrete.
Conforms to AS 3972
Professional Finish
High Performance Product
Ready-to-use
Interior & Exterior Usage
Hard Wearing & Durable
Please note: excess water will ruin mortar, concrete and render mixes. Always follow safety, usage and handling directions. Avoid creating and breathing in cement dust. Clean tools with water immediately after use.
Uses:
General and major construction projects
Concrete product applications
Typical applications:
Use in concretes, mortars, grouts and stabilisation where chemical attack is not a predicted risk