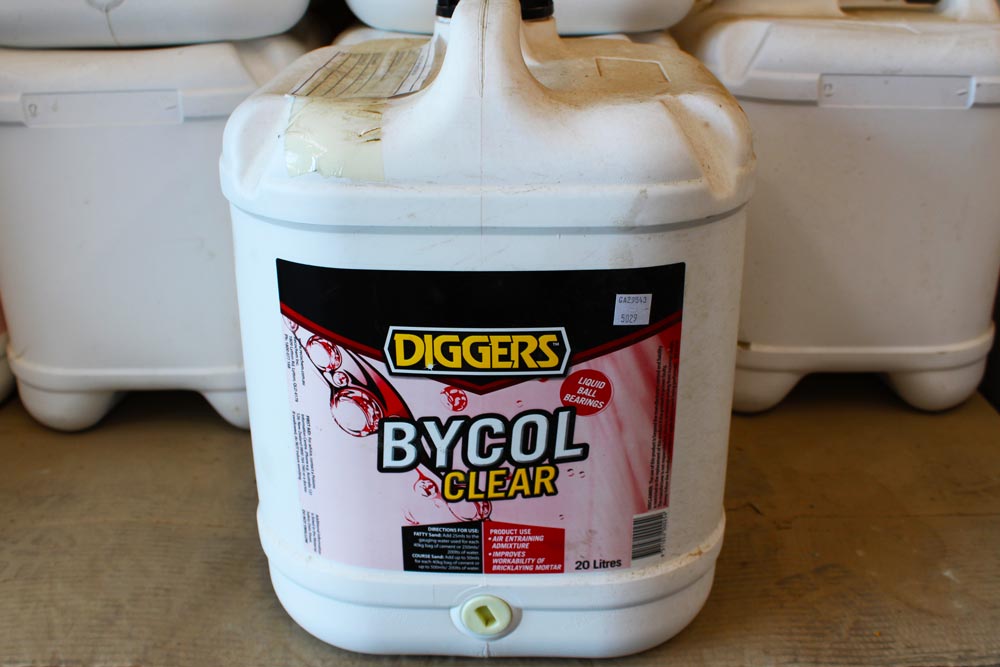 Bycol
Diggers Bycol is an admixture used to improve the workability of brickwork mortars, concrete mixes and increases durability by reducing segregation and bleeding.
The three options of Bycol available are:
20ltr Dark
20ltr Clear
Brickies Own (1ltr concentrate)
Our quality Bycol products can be used for a specific purpose or can be used with other hardware products for maximum performance. If you're looking for Bycol in the Central Coast, get in touch with us today.