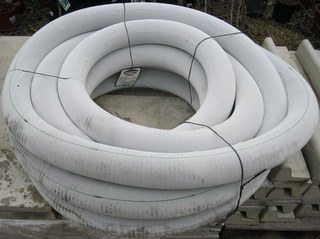 Agg Pipe
Agg Pipes are great for construction sites, farms and for home projects. Used for behind retaining walls to create good drainage. Also used in gardens or lawns for good drainage if required.
Our Agg Pipe Socks come in different sizes:
Socked 100mm x 20m
Socked 65mm x 20m
Unsocked 100mm x 20m
Unsocked 65mm x 20m
Our quality hardware products can be used for a specific purpose or can be used with each other for maximum performance. If you are interested in our Agg Pipes in the Central Coast region, get in touch today and see how we can help.