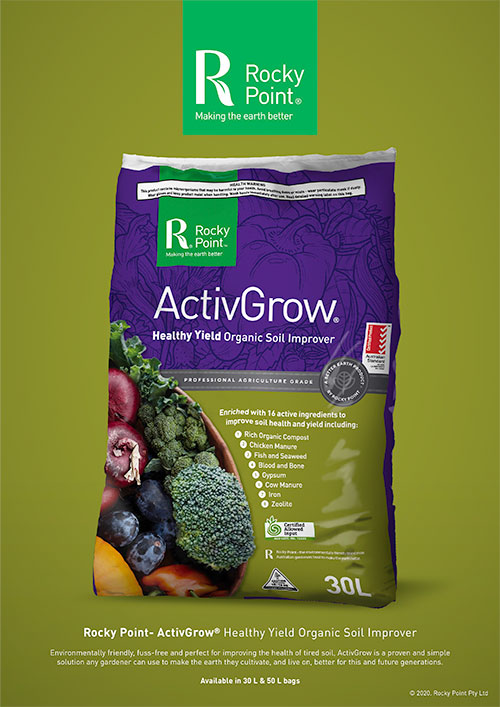 ActivGrow Organic Soil Improver
ActivGrow is enriched with 16 active ingredients to improve soil health and yield. Containing a blend of composted chicken manure, composted cow manure, rich organic compost, clinker, zeolite, gypsum, calcium, seaweed, molasses, silica, soft rock phosphate, sulphate of potash, meat meal, bone meal, carbon and active microbes.
ActivGrow healthy yield organic soil improver is a professional agriculture grade blend and a better earth product suitable for all garden types, but most popular for preparing vegetable gardens.
Features & Benefits:
Creates a balanced, nutrient rich growing environment that ensures spectacular growth
Ideal for planting raised garden beds, planter boxes, herb gardens & large containers
ActivGrow can be used on all garden types, but is best suited for vegetable gardens
Designed to absorb and retain water
Ideal in the preparation of planting fruit trees and building up garden beds